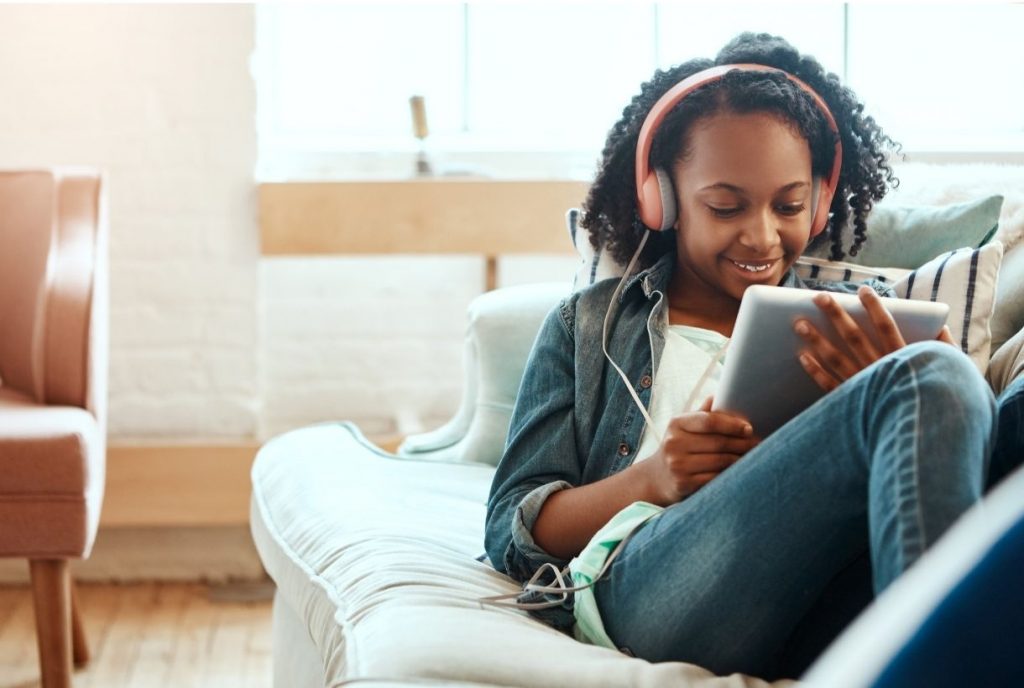 Reasons Audio-Based Social Media Platforms Are the Future
Attention is now on the entirety of audio-based social media. Platforms such as Discord and Clubhouse, even a major platform such as Twitter, have launched audio spaces. This shows that audio-based social media or social media recorded with computer microphones is becoming the trend.
The Integration of Audio with Social Media
Technology in the field of communications is going full circle. After several waves of the Covid-19 pandemic and most organizations taking their operations to the virtual space, people are now getting tired of online video-conferencing applications such as Zoom.
This prompted them to seek new ways to break this monotony, and now people are getting connected via voice again, be it through conventional phone calls or voice texts. People are getting dissatisfied with virtual meetings and appreciate the familiarity that comes with communication through voice.
Audio on social media is actually not new. It has been around for several years. A notable example of audio messaging is voice notes on WhatsApp. In countries that have a very wide audience for WhatsApp audio, audio spaces on Twitter are quickly drawing more attention.
The Major Players in Audio-Based Social Media in 2021
Is audio the future in social media? Let's take a look at what some experts say:
There are specific platforms best known for establishing or, in some cases, re-establishing audio's popularity on social media. These major players have quite several users.
Clubhouse
Despite its limitation to Apple devices because of its status as an iOS-only beta application, this platform is one of the key players and has experienced massive growth since last year, with more than 10 million users in April.
One notable thing about Clubhouse is the presence of numerous public figures such as Ashton Kutcher and Elon Musk. These famous people are either silently listening in during audio sessions or chairing sessions. The Clubhouse is a leader in the world of audio-based social media because of its popularity with users of Apple devices.
Discord
Among audio-social media, Discord is known to be the oldest. It was launched into the digital world in 2015. It initially started as a hub for streamers and gamers. However, after witnessing the growth of the user base of platforms such as Spaces and Clubhouse, Discord rebranded as an audio space.
Discord became very similar to an online forum with community members and users who can communicate via texts and upload links and files. However, Discord is not entirely audio-based. One can also create voice-only channels on the platform. Plus, it is the only audio-based social media that has a desktop version.
Twitter Spaces
Twitter is a new but significant player in the world of audio, social media. Twitter recently launched "Spaces," which enables users to set up live discussions that other users on Twitter can participate in. Currently, Spaces can only enable a limited number of users to set up a Space, but participation is open to users of both Android and iOS.
Users can join a listening session in progress, and a maximum of 11 users can be speakers in a given session. A current minimum of 600 Twitter users can host a Space. The technical team for Twitter Spaces stated that they're coming up with a scheduling feature for the platform, making it easier to promote and inform your followers before the time. During the audio session, the user can pin Tweets to the audio space and enable captions so that listeners can be carried along in the conversation.
How Significant is Audio in Social Media Marketing?
Building your brand on a social media platform is not easy, especially on an audio-based platform. So what is the benefit of investing time in it?
There won't be much difference if you intend to use audio-based social media in your customer care and marketing plan. However, you can use audio to personalize your customer services, giving you an edge over competitors. In addition, audio on social media can be utilized in interactive or conversational marketing.