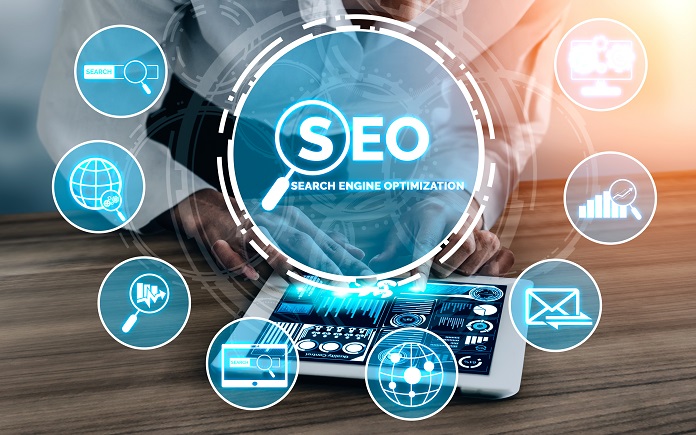 Six SEO Strategies to Try for Your Custom T-Shirt Business
Personalized merchandise has improved business for different brands, racking up popularity, branding, and conversion over time. After all, custom t-shirts have been around since time immemorial and still an outstanding contribution to advertising and branding.
In fact, experts foresee the industry booming up to 3.47 billion in 2022. However, what more can a custom t-shirts business do to get ahead of the competition?
SEO: Knowledge Is Still Power
Search engine optimization boosts the visibility of any business. The shift to the new normal in 2019 made the internet a more powerful tool for keeping businesses alive and growing.
However, other businesses can outrun yours if you have not established your reputation online. So, it's high time you take your business to the spotlight with the help of these practical SEO tips click here for more.
Set up a website for your custom t-shirts business and advance the lead traffic.
Google Analytics assists in tracking your website. The tool shows who visits your site, its bounce rates, and which web pages are highly visited. This can help enhance your understanding of consumer behavior.
You can also use heat mapping tools like AB Tasty, HotJar, and VWO. Any of these will help you identify which page or part of your website your visitors spend time on and which can be restructured to create more conversion.
In addition, you can add links or CTA to these pages to improve your site performance. You can also add leads to your site by using the referral system. After all, satisfied customers will be excited to share with others if you give them a little push.
Keep up with SEO updates.
Long-tail and semantic keywords can be managed using tools like SEMRush; the periodic changes you make with your keywords are essential for your site traffic. With this tool, you can keep consistent with consumer demands.
You can also put your site in a spot where everyone can see it by getting listed on online directories. Yelp and GMB are excellent directories for this.
Periodically update your site with content.
Blogs and short videos that contain information about your business can help liven up your pages. For example, a daily blog establishes your credibility in the market. It shows that you know what you do, and your custom t-shirts are pioneers of comfort and style.
Just make sure to make a line-up of relevant topics to publish. Aside from this, consider having appreciation and comments from your satisfied consumers appear on your site too. After all, your conversion rates can go higher when you earn trust.
Spread your business across.
You can take your business across other sites and media. TikTok, Facebook, Instagram, and Twitter have large communities that you can market your business.
Moreover, most people stay on social media, and that is where the search for products occurs. So, create a business page, link your business to your social media accounts, and remember that the wider the reach, the better.
In addition, polls for designs can help social media users stay attentive to your brand. Better yet, allow people to suggest designs to have a more personalized experience with custom t-shirts.
Go for paid marketing.
You can also try paid ads for your business. Monthly campaigns through Instagram and Facebook are great platforms, but you can also Google Adwords.
Of course, Google Adwords tends to be more expensive and requires you to be an expert at stealthy language to make an ad that grabs customer attention right away after typing a word in the search box.
Reach out to customers.
Visits don't always equal conversion. In fact, an add-to-cart button on your site can never be a guarantee for sales. So, what can you do?
Based on a visitor's site behavior, you can send a customized message to reach out to your visitors and make them customers.
The Takeaway
Your business revolves around your decisions, and sometimes you have to make these more efficient. After all, technology and innovation run every second.
So, if you get stuck with style and sales but lack the strategy, it might be difficult for you and your custom merchandise business to keep up.